Culture of Transparency
Pharmacorr commits to transparency in pricing and performance.
Pricing Transparency
We strive to take the "noise" out of pricing and align to our clients' metrics. Open communication and dedication to managing our clients' financial priorities drive our culture. To that end, our prices are "hard prices" rather than "soft prices." We apply deep rigor to ensure we leave nothing vague or confusing so that clients are charged as promised and no more.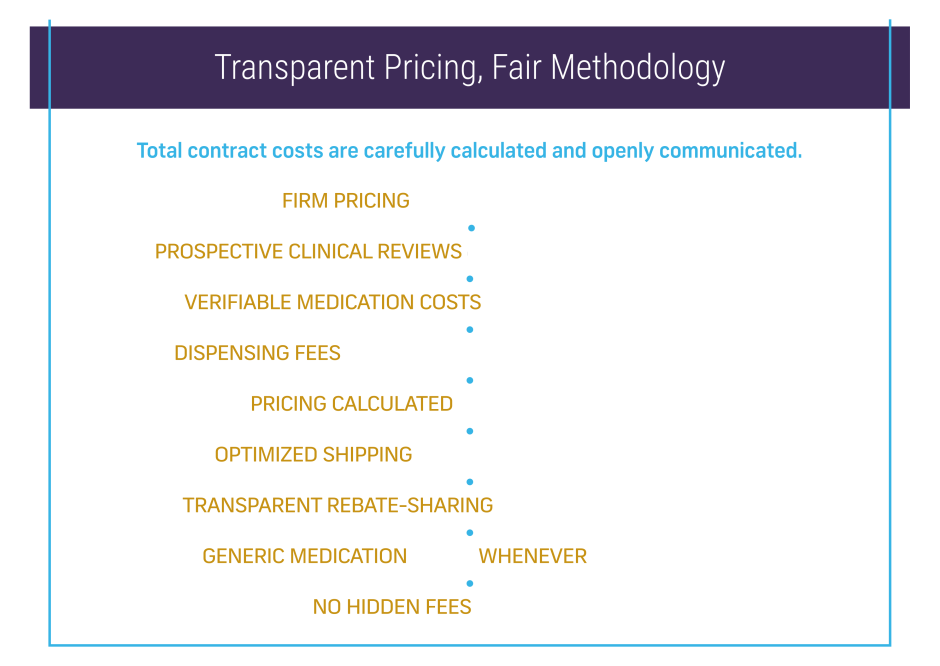 Performance Transparency
Pharmacorr has invested in the development of a sophisticated, yet easy-to-use analytics platform that provides our clients efficient and expansive access. Customers receive monthly and quarterly reports for medication purchases, key performance metrics, and cost-saving opportunities, and also have access to a dynamic, real-time dashboard. We believe transparent management reporting provides insights that enable better leadership decision-making.